Best Water Leak Repairs Plumber Lakeland, FL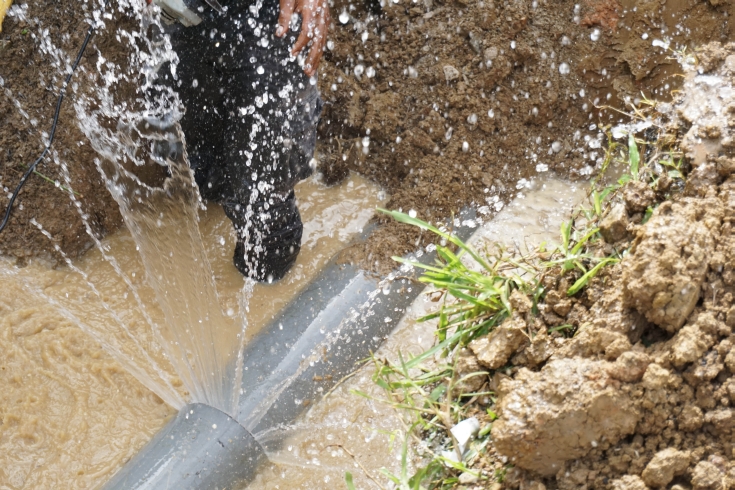 Emergency Water Leaks is one of the most common types of plumbing repairs that are needed in a home or commercial building. Water leaks may seem innocent enough when they first start out but as they continue to leak water in your home or business, you'll find that they are not so harmless. Untreated Water Leak Damage can lead to extreme structural damage of your home or business and may lead to potential thousands of dollars worth of damage in the future.
If you have a water leak in your home or business, you should address it immediately. Our plumbing company can diagnose, plan for, and treat your water leak in your home or business and allow you to return to a stress-free everyday life as soon as possible. If you want to stop stressing about your Water Leak and ensure that your building doesn't sustain long-term damage from your Water Leak, then call Richard Fox Plumbing today.
Best Emergency Water Leak Repair Company in Lakeland, FL
Richard Fox Plumbing has been the go-to Emergency Water Leak Repair Company of choice in the Lakeland and surrounding areas for decades. There are clear reasons why our clients continue to choose us time and again for their plumbing and Water Leak Repair Services. We have established a reputation of excellence that includes our vast experience, comprehensive customer service, agreeable flexibility, and loyalty to our community. Here are some of the benefits that you'll be able to enjoy when you work with the #1 Water Leak Repair Company in Lakeland.
Experience
If you have a water leak in your home or business, it's best to contact the most experienced plumbing company around. An experienced company will be able to quickly diagnose the problem and fix it, whereas an inexperienced plumber might take longer, allowing for more water to leak onto your property. This could cause thousands of dollars in damage. To save money and time, contact Richard Fox Plumbing, the most experienced plumbers in the Lakeland area.
Customer Service
When you contact the Best Water Leak Repair Plumbing Company in Lakeland to inquire about your water leak repair needs, we will be professional and courteous on the phone. In addition, we will always return your calls in a timely manner. We know how difficult it can be to work with contractors, and we aim to reverse that sentiment. Our clients are constantly reminding us that we are one of the easiest plumbers to work with.
Flexibility
Water leak repairs don't always cooperate with your schedule. We know that and that's why we maintain flexible scheduling options that allow us to work around your schedule.
#1 Water Leak Repairs Company in Lakeland, FL
If you are ready to work with a professional contractor that will always return your call and will effectively deal with your Water Leak Repair quickly so as to minimize the amount of damage to your building, call our offices today to schedule a FREE consultation.