Best Sewer Camera Services Lakeland, FL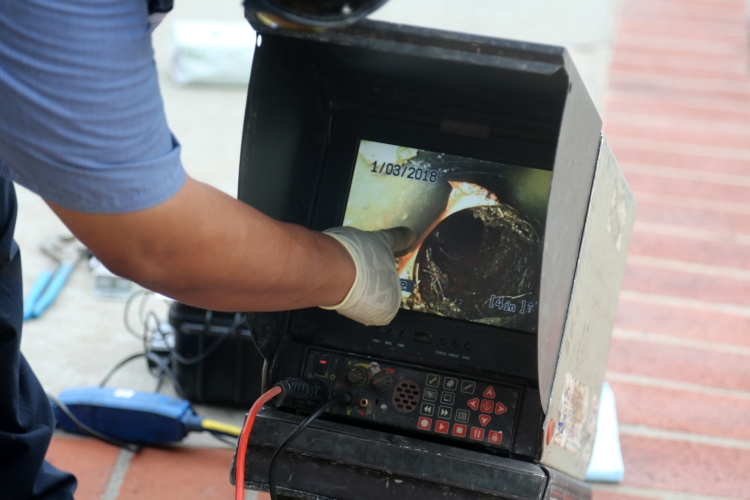 The drain and sewer experts at Richard Fox Plumbing, offer Sewer Camera Services for your sewer lines, a method which allows you to diagnose the condition of your sewage pipes as well as clogs in the pipes. Allow us to take care of your drainage issues using our Best Sewer Camera Services to properly diagnose & then clear away any drain and sewer obstructions completely. We will inspect your pipes carefully with our Sewer Camera Service and then make sure that your pipes are clean and clear. Get in touch with us for your Sewer Camera needs in Lakeland, FL.
How Sewer Camera Services Work
Sewer Camera Service involves the use of a long, thin, flexible hose. This hose is fed into the sewer lines and with a high-quality camera we can detect any sewer issues & accurately diagnose the conditions of your sewer lines. This type of Sewer Camera Service is one of the most effective ways to understand whether clearing your pipes or replacing them is the correct solution for you. It also allows us to locate where some of the largest obstructions, as well as the pesky stuck-on "sludge" that often clings to the lining of the pipes are located in the lines.
Why We are the Best Sewer Camera Services Company in Lakeland, FL
We have been the Best Sewer Camera Service Company of choice in the Lakeland and the surrounding areas for decades. There are clear reasons why our clients continue to choose us time and again for their plumbing and Sewer Camera Repair Company. We have established a reputation of excellence that includes our vast experience, comprehensive customer service, agreeable flexibility, and a loyalty to our local community. Here are some of the benefits that you'll be able to enjoy when you work with the Best Sewer Camera Services Company in Lakeland, FL.
Experience
If you have a plumbing issue in your home or business, it's best to contact the most experienced plumbing company that you can find. An experienced company will be able to quickly find the problem and diagnose it whereas an inexperienced plumber might take longer, allowing for the problem to exacerbate. This could cause thousands of dollars in damage. To save money and time contact us, the most experienced, Best Plumbers in the Lakeland area.
Customer Service
When you contact Richard Fox Plumbing to inquire about our Sewer Camera Service needs, we will be professional and courteous on the phone. In addition, we will always return your call. We know that it can be difficult to work with contractors, and we aim to reverse that sentiment. Our clients have let us know throughout the years that we are their Best choice for all of their Plumbing Service needs.